Get the Tools You Need
to Close More Deals.
Scale Your Brokerage Business with LoanBase's Platform Designed to Streamline Your Operations.
Empower Your Capital Advisors with Efficient Debt Sourcing.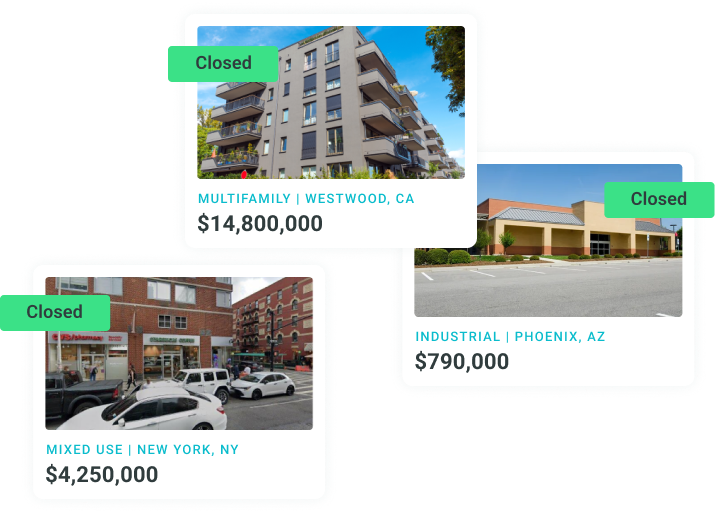 Close More Deals, Faster.
Invite a client to your dashboard with a unique invitation code
Compare multiple real-time quotes
Make loan program
recommendations
Monitor your client's
application at all times
Request and review borrower documents through a single easy-to-use web portal
Receive notifications when documents are ready to review
Communicate with borrowers directly through our platform
Receive a standardized loan application package upon completion
Get paid when
the deal closes!
Residential
1-4 Unit Investments, Non-Owner Occupied Investments
Multi-family
5+ Units, Mixed-Use, Student Housing
Retail
Strip Mall/Shopping Center, Single Tenant
Office
Traditional, Co-Working, Medical, Single Tenant
Industrial
Warehouse, Storage, Flex, Data Center, Manufacturing, Distribution
Land
Raw Land, Entitled Land, Subdivision
Our Lending Relationships